Bargains & Special Offers

Clothing, Equipment & Kit Special Offers
Great products at great prices!
The WRSI Current is a Carbon Composite Shelled helmet at an affordable price. Great for Surf and Whitewater use.
Price: £49.95 (RRP £59.95 - Saving £10.00)
The Zen is great for white water paddling and activity centre guides who are looking for a comfortable and feature packed buoyancy aid.
Price: £99.95 (RRP £169.95 - Saving £70.00)
Find fish with ease and plot all your marks using the Humminbird 386 CXI sonar and GPS combo! A top unit at a top price!
Price: £369.99 (RRP £529.99 - Saving £160.00)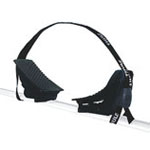 The Thule 873 Hydroglide is a set of four self adjusting supports with the two rear felt lined pads allowing your kayak to slide into the carrier.
Price: £99.00 (RRP £145.00 - Saving £46.00)
The Feelfree Cruiser is a large weatherproof holdall, which is designed to be the perfect travelling aide. ! Various colours/sizes available.
Price From: £44.95 (RRP £63.95 - Saving £19.00)
Palm Seti Thermal Pants XL
Seti Pants feature warm waffle fleece for excellent warmth and breathability. Great for paddling and general use!
Price: £35.95 (RRP £39.95 - Saving £4.00)
White Water Kayak Bargains!
Extra discount on selected kayaks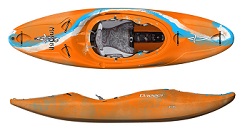 One of the most popular river runners is now available at a cheaper price specification!
Price: £584.96 (RRP £649.95 - Saving £64.99)
We have our last few remaining 2017 colour Dagger Axiom 8.5's available at a great price!
Price: £549.95 (RRP £649.95 - Saving £100.00)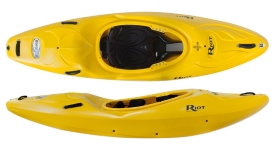 Great kayak, great quality and a great price. The Magnum from Riot is a big hit on big water!
Price: £529.00 (RRP £629.00 - Saving £100.00)
We have some super deals and discounts on a large range of products - click the images for more info on the following products...
Clearance Offers
We have a range of last seasons paddling equipment, discontinued kayaks and canoes along with second hand boats all available at bargain prices! Check out our clearance section to find a bargain!
Kayak Package Offers
We have some great deals on kayak packages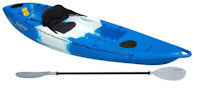 Our best selling single seater sit-on-top. Lightweight and easy to paddle. A popular choice with first time paddlers. A great all-rounder for gentle touring and beach fun!
Package Prices From:
£299.00 (RRP £428.90 - Saving £129.90)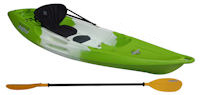 Same hull design of the Roamer 1 but with some upgraded features! Perfect for light touring and exploring, surfing at the beach and family fun.
Package Prices From:
£399.00 (RRP £468.90 - Saving £69.90)
A present for all the family or for a couple! Our best selling tandem kayak is great fun at the beach or touring your local coastline, lake or river.
Package Prices From:
£549.00 (RRP £648.80 - Saving £99.80)