Roof Rack Accessories
Accessories for use with roof racks, including straps, pads and security devices..
CSG Roof Rack Straps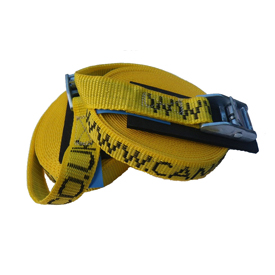 Strong and durable roof rack straps that are ideal for securing canoes & kayaks to car roof racks. Includes a padded protector on the cam buckle Sold as a Pair. 3m length perfect for most single and tandem sit-on and sit-in kayaks. 5m length perfect for larger canoes and wider kayaks.
3m Price: £9.31 (RRP £10.95 - Saving £1.64)
5m Price: £11.86 (RRP £13.95 - Saving £2.09)
CSG Roof Rack Pads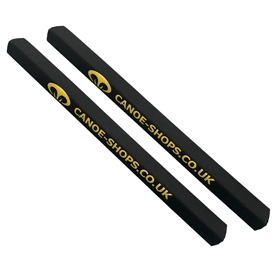 Foam roofbar pads with heavy duty polyester cover. Designed to cushion your kayak or canoe against the roof bars on your roof rack. Provides greater grip of your kayak or canoe when strapping it down to the roofbars. Compatible with Thule Square Load Bars and other square profile roof bars.
40cm Price: £12.71 (RRP £14.95 - Saving £2.24)
80cm Price: £16.96 (RRP £19.95 - Saving £2.99)
Palm Roof Rack Pads (Pair)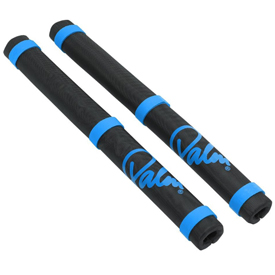 High quality roof rack pads made from tough ballistic fabric with wrap around securing straps. Protects your craft on roof bars and helps the craft to grip the bars when loaded. Fits a wide range of bar shapes including Thule SquareBar, AeroBar and Wingbar. Supplied as a pair.
Price from: £19.51 (RRP £22.95 - Saving £3.44)
Rack Guard Security Cable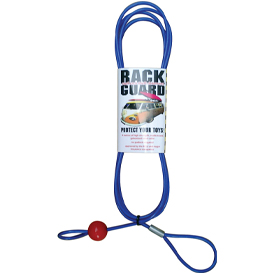 Insurance approved security cable for securing your canoe or kayak to the car. No lock required. Best used through a scupper hole or moulded handle on a kayak. Constructed from a high-strength multi-strand galvanised steel with a plastic coating.
Price: £16.99 (RRP £19.99 - Saving £3.00)
Thule Lockable Roof Rack Straps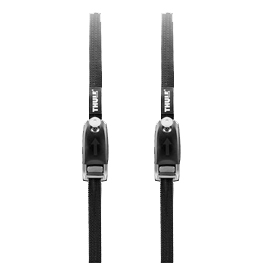 Protect your kayak when in transit using these secure lockable roof rack straps. Each strap contains a highly durable steel core wire, which helps to prevent the strap from being cut. The lockable strap buckle also has a protective cover to avoid marking your kayak. Supplied as a pack of 2.
Price: £52.70 (RRP £62.00 - Saving £9.30)
RUK Load Assister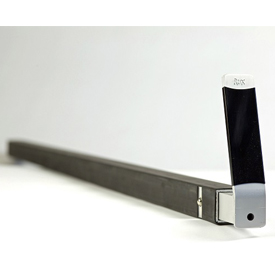 An arm that attaches to your existing square/rectangular profile roof bars and extends out from the side of the vehicle. Lift the bow onto the load assist bar, walk to the stern and lift this onto your roof rack. Includes a rope to tether to the stern of your kayak or canoe to prevent it slipping whilst loading.
Price: £38.21 (RRP £44.95 - Saving £6.74)
HandiRack Inflatable Roof Rack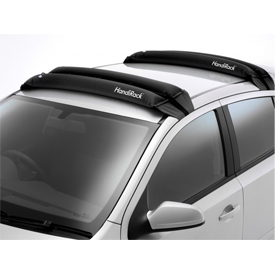 Inflatable Roof Racks that can be fitted to most 5 door cars and 3 door cars that have rear opening windows. Suitable for smaller kayaks. Comes with pump and straps to attach the kayak to the handi rack. Packs away neatly into a small storage bag.
Price: £55.24 (RRP £64.99 - Saving £9.75)
Thule Cable Lock - 180cm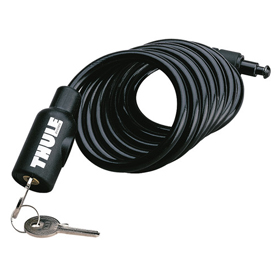 This security lock can be used to secure your kayak to your roof rack, or to an anchor/locking point when in storage at home. The cable lock is constructed from a plastic coated tough 6mm steel cable. This product is most effective when used through a scupper hole or a solid moulded-in handle.
Price: £29.75 (RRP £35.00 - Saving £5.25)