Triple Layer Canadian Canoes
Triple-layer polyethylene canoes are much stronger and tougher than single layer canoes. They have a 3-layer construction where a closed cell foam is sandwiched between 2 layers of high-density linear polyethylene. Triple layer canoes are stiffer, making them easier to paddle, and more manoeuvrable. They offer the highest durability and strength as well as inherant buoyancy due to the foam core. These canoes are popular for general purpose canoeing, white water rivers and touring. Also great for hire/centre use.

Tandem & Family Canoes

The Nimrod 14 is ideal for both solo and tandem day trips and is one of the lightest triple layer tandem canoes available. Great for touring and exploring.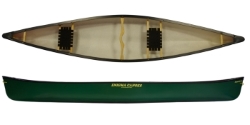 A slightly larger version of the Nimrod 14, offering a deeper draught and increased carrying capacity for a drier ride and general tandem touring.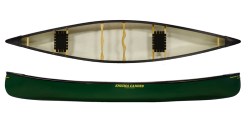 A classic hull well-known as being the workhorse of the canoe world. Great for all-round touring, family day trips, overnight and multi-day camping trips and more!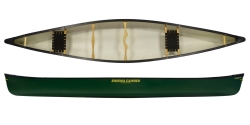 A stable hull design with good forwards speed makes the Turing 16 a good choice for those wanting a canoe for exploring flatwater lakes and waterways.

This is the high capacity model in Enigma's classic Prospector series. It is a versatile all-rounder and ideal for families or those wanting to pack planty of kit for multi-day trips. Designed for efficient flatwater paddling in lakes or estuaries and great for running moderate rivers.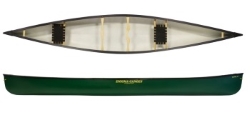 A larger version of the Turing 16, this canoe boasts big carrying capacity making this perfect for big expeditions, larger families and those looking to fit additional seats for extra passengers.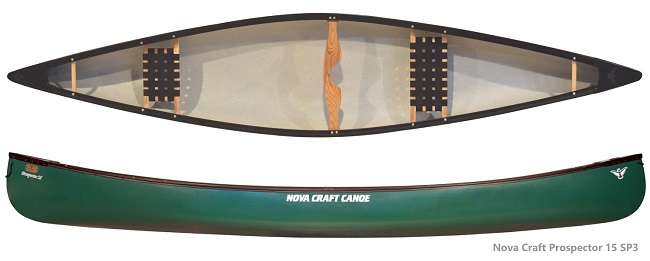 The Prospector 15 is the smaller version of the larger Prospectors where you get all the great handling features that make the Prospector a paddling legend, in a smaller and more responsive package. This makes it ideal for day tripping or short weekend camping trips where lots of storage space is not a priority.

The 'workhorse' of the prospector range. Want to load up for an expedition trip?.... the P16 takes it all in its stride. While it is best suited for river tripping, it remains versatile enough to be a good all-round canoe. The P16 provides a very dry ride in big waves and whitewater. Put simply, the P16 is a superb all-round wilderness expedition canoe! Made from durable SP3 material.

Your planning a big trip..... You need a canoe that will take a months worth of supplies so that you can head out and explore the wilderness.... Well, the Prospector 17 could be the canoe for you! The P17 also makes a great centre canoe. Made from durable SP3 material.
Solo Triple Layer Canoes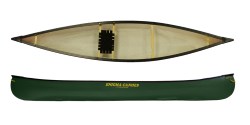 A lightweight canoe that is perfect for solo adventuring and day trips, with enough capacity for a furry companion. Tracks well and is easy to manoeuvre.
Have You Considered A Lightweight Canoe?
The Nova Craft Tuff Stuff range offers a number of models that are lightweight yet strong - perfect for those wanting ease of carrying and portaging off the water.

Constructed from lightweight & durable TuffStuff. A range of models including solo and tandem/family canoes available.