Sit On Top Kayaks
Cornwall Canoes stock a wide range of sit on top kayaks to suit different requirements. To help make your decision as easy as possible, details of each different type of Sit On Top Kayak are included below.
Unsure which Kayak is best for you?
Give us a call on 01726 862798 and our experienced staff will give you friendly unbiased advice and recomendations.
Or email us at sales@cornwall-canoes.co.uk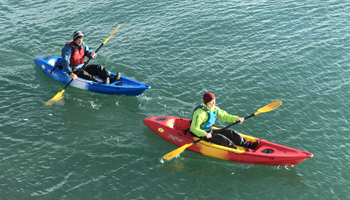 Brilliant All-Rounders, the Single Sit on Tops are designed for everyone, including both new and more experienced paddlers.
Tandem Sit Ons are a popular choice for families as they can be used by 2 or 3 people. Some models can even be paddled solo.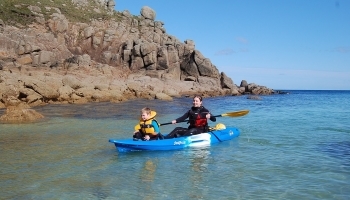 Adult & Child Sit-Ons are known as 1+1's and incorporate a specific child seating area. Great for taking your child along!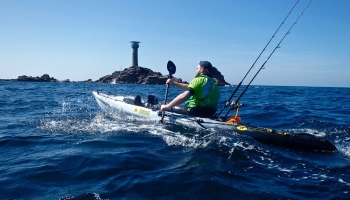 Sit on Tops that are specifically designed and outfitted for kayak fishing. Wide variety of different models available.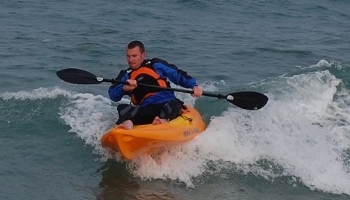 Generally around 3m in length. These are the most popular all-round sit-ons, which also perform well in the surf.
If you don't have the means to store & transport a solid kayak, then the inflatable range is the next best choice to get out on the water.
Equipment specific for sit on top kayaks, ranging from Paddles, Buoyancy Aids, Seats, Trolleys, Accessories, Fishing and more...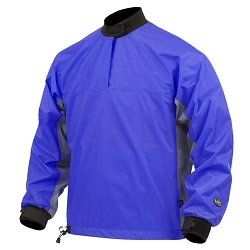 Clothing specifically designed for paddlesports. Enjoy the most of being out on the water and gear up for the conditions.