Valley Etain RM 17.5 & 17.7
Swede form Sea Kayaks
The Etain RM is a true expedition style kayak with tough roto-moulded construction.
£1,525.50 (RRP £1,695.00 - Saving £169.50)
More info
Features
Recommended Kit
Delivery
Valley Etain RM
Valley kayaks are traditionally "fish-form" - that is with the widest point slightly forward of centre. The Etain RM is more neutral, in fact very slightly "Swede" form, with the widest point rear of centre. Swede form kayaks have a different feel, slightly more glide and a perception of speed that is more noticeable because you are now paddling in a narrower part of the boat. Paddling stroke is also less encumbered and there is a general feeling of having less boat between you and the water. Better…no, different… yes! Other features are a hull that has a shallow to moderate 'V' in cross-section for good initial stability, and rocker that would best be described as moderate: slightly less than some other Valley boats, to provide secure tracking, but still enough to provide a lively ride.
The Etain RM also features a removable deck-pod storage unit in front of the cockpit. Whilst holding the same as a regular 4th hatch/compartment, the advantage is that it can be taken up the beach (or into the car/house) with you. The deck-pod is ideal for things like valuables, snacks, car keys, and small items of safety-kit that you might always want close to hand. Other features of the Etain RM include a locking point situated behind the cockpit and special attention given to cockpit ergonomics.
The Etain RM retains all the features of the composite model built in polyethylene construction. This Valley kayak is ideally suited to a large number of paddlers and a multitude of usages.
Features
Retractable skeg
Adjustable footrest
Padded seat and thigh braces
Adjustable backrest
4 hatches
Compass recess for fitting optional compass
Deck lines and bungees
Etain 17.5 Dimensions
Length: 5.31m
Width: 54cm
Weight: 25kg

Manufacturers Paddler Weight Range: 65-100kg

Optimum weight capacity may differ - please contact us if you are unsure about the suitability of the Valley Etain RM for your weight
Etain 17.7 Dimensions
Length: 5.36m
Width: 54.5cm
Weight: 26kg

Manufacturers Paddler Weight Range: 90-135kg

Optimum weight capacity may differ - please contact us if you are unsure about the suitability of the Valley Etain RM for your weight
Recommended Accessories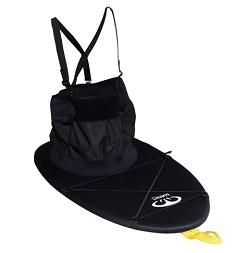 Manic Expedition Spray Deck
The Manic Expedition is a top-end expedition style deck featuring a mid-weight waist tube, adjustable shoulder straps, adjustable velcro waist and elastic deck lines.
Price £71.95 (RRP £79.95 - Saving £8.00)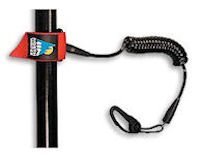 North Water Coiled Paddle Leash
A coiled paddle leash offers a more compact and tidy solution compared to the standard bungee type.
Delivery
We offer a delivery service for the Valley Etain RM throughout the UK & Ireland to home and work addresses.
Delivery times are estimates based on years of experience; we do not offer a guaranteed timed delivery service. Our overnight service works well for the core more densely populated areas of the UK for Clothing and Equipment orders. However more remote less densely populated areas will not be covered by a next day service.
Delivery of canoes and kayaks is classed as "ugly freight" because mechanical handling and automatic parcel processing cannot be used; therefore a delivery time of 3-5 working days is more realistic. For remote location that delivery time will be dependent on the local courier's ability to onward ship the goods. Not all areas of the UK are serviced by vehicles that can handle canoes and kayaks. Online orders can be tracked online using the courier's website – tracking details will be provided. We make every effort to deliver goods within the estimated time scales
The delivery price will be shown in the shopping basket.
Collection - Click & Collect
Buy a Valley Etain RM online from our website and collect from our shop in St Columb Road near Fraddon in Cornwall or you can collect from any branch within the Canoe Shops Group. There is no cost associated with instore collection*.
Our other stores are:
Bournemouth Canoes - Poole
Brighton Canoes - Newhaven
Kayaks & Paddles Plymouth
Manchester Canoes - Warrington
Norfolk Canoes - Norwich
Southampton Canoes - Hampshire
We will contact you to arrange collection upon receipt of you order.
Give us a call on 01726 862798 if you have any questions about the Valley Etain RM