Palm Orbit Spraydeck
A top spec white water deck with Rand seal, for those massive hard-hitting white water sessions!
£136.00 (RRP £160.00 - Saving £24.00)
More info
Features / Spec
Sizes
More Info
Palm Orbit Spraydeck
The all-new Orbit deck from Palm features a rand deck for a super secure fit to your cockpit. This deck has been designed specifically for those huge white water sessions when the drops hit hard and a secure deck is needed. The implosion proof centre section helps to soak up the impact from a hit, whilst the 11mm rand seal and sticky Gripsil underside keep your cockpit attached firmly to your kayak. This deck is only for those confident at removing the tight fitting rand deck!
The deck features KNytex reinforcement to protect against abrasion on the rim. An extended body tube with sealess O-Ring seal keeps the body tube in place exactly where you want it.
A feature loaded deck for the serious white water paddler!
Features
4 mm small diamond CR Neoprene deck
KNytex and Powertex CR Neoprene Rim
Jersey and mesh CR Neoprene waist with O-ring seal
Triple Glued, Blind stitched and taped seams
11mm 70 IRHD rubber rand triple glued to the deck
Sticky Gripsil underneath
3D deck shape
38 mm webbing release loop with attachment clip
Weight: 1005g (R4 M/L)
Sizing Guide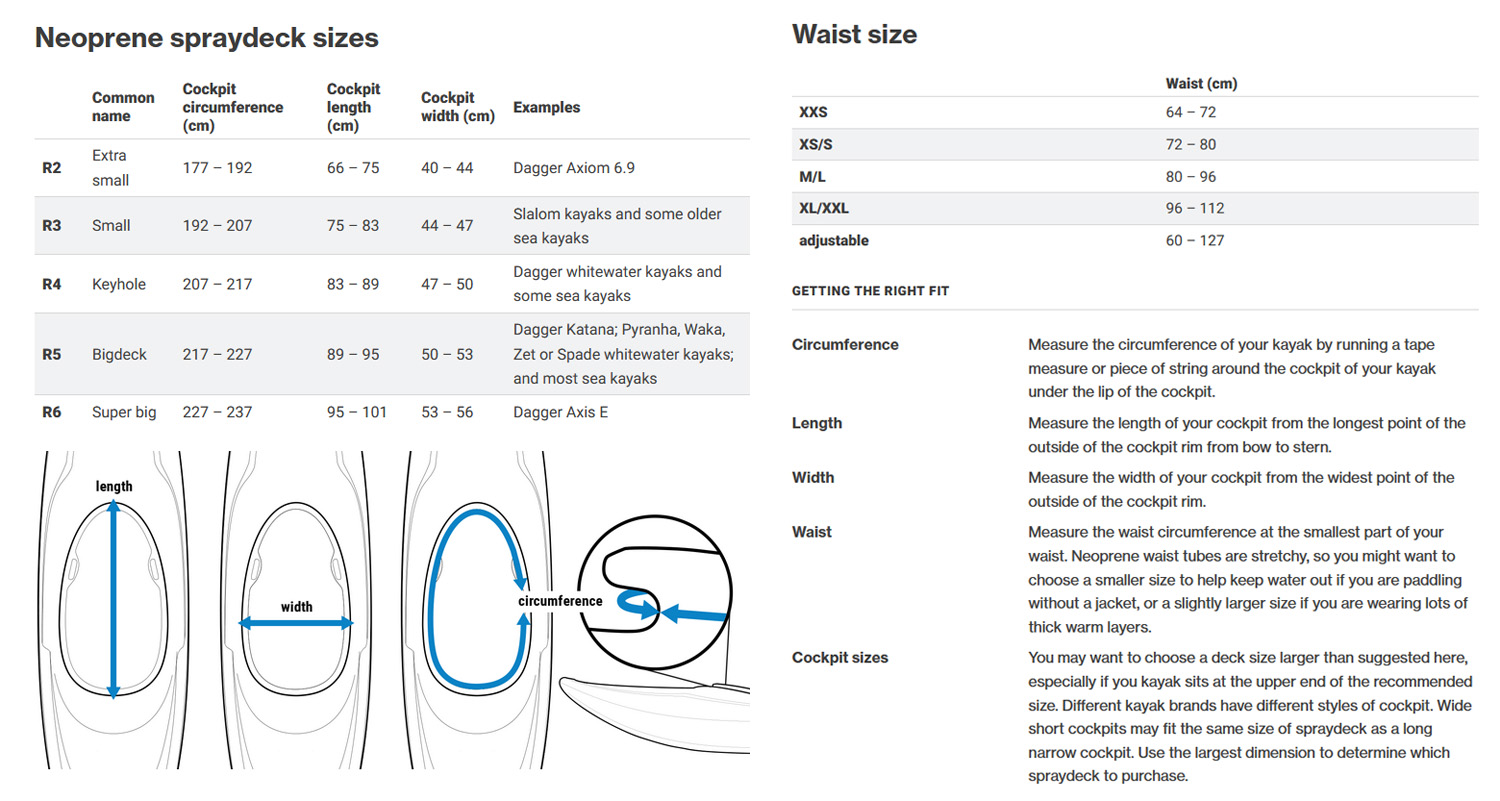 More Information

3D Deck
Our whitewater spraydecks have a pre-bent shape that fits snugly around your cockpit rim. This helps when putting your deck on, and with a high-tension bungee cord, the pre-bent shape helps to prevent your deck from imploding on big impacts.
Give us a call on 01726 862798 if you have any questions about the Palm Orbit Spraydeck.