Feelfree Roamer 1
Top Selling Sit On Top Kayak for Family Fun
The Roamer 1 is a superb all-round sit-on-top kayak at an affordable price. Great for gentle touring and fun at the beach. Ideal for newcomers to sit on top kayaking.
Standard Package:
£326.20 (RRP £453.90 - Saving £127.70)
Deluxe Package:
£362.20 (RRP £498.90 - Saving £136.70)
More info
Features / Spec
Packages
Accessories
Colours
Delivery
FeelFree Roamer 1
The Feelfree Roamer 1 is one of the best models for all round Sit on Top Kayaking. It is great fun at the beach and on any placid waters including canals and slow moving rivers. The deck is well designed with a comfortable seating position, moulded back support and deep foot wells. The rear storage hatch on the Roamer 1 is useful, and as with all sit-on-top kayaks we recommend you use a dry bag to keep your gear dry. There is a moulded-in area on the bow for installation of a second hatch (sold seperately) for those who want even more storage!
The Roamer 1 cuts through the water and its raised bow rides the chop well. The keel line provides enough straight line tracking performance whilst still making the boat easy to turn. If you are using the Roamer 1 at the beach then we recommend using padded leg straps for extra control in the surf.
Like all Sit-on-tops, the Roamer 1 is self draining by means of scupper holes and at 18kg the Roamer 1 is lightweight and easy to put on top of a car. This is a great kayak for newcomers to kayaking and provides the stability and ease of handling to allow you to build your confidence and paddling ability.
Read our Feelfree Roamer 1 review here
Please Note: Roamer 1's shown in the video have additional bow hatch installed.
Features
Side deck lines
Rear storage hatch
Drinks bottle holder
Rear tankwell
Drain plug
Optional skeg
Moulded front & rear carry handles
Manufactured with MDLPE Plastic
Dimensions
Length: 3m
Width: 0.78m
Weight: 18kg

Manufacturers Weight Capacity: 150kg

Optimum weight capacity may differ - please contact us if you are unsure about the suitability of the FeelFree Roamer 1 for your weight
Recommended Accessories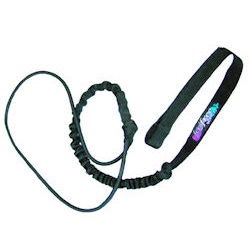 Feelfree Paddle Leash
The Feelfree Paddle Leash will ensure you paddle stays close-by should you have to quickly let go of it. It could also be used as a rod leash to keep your rod attached to the kayak in event of capsize. The leash has an elastic construction with a velcro paddle attachment and looped end for a larks foot connection to the kayak.
Price £9.06 (RRP £12.95 - Saving £3.89)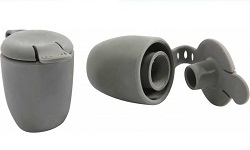 Feelfree Scupper Plugs - Pair
Supplied in Pairs, these Scupper Plugs are compatible with the entire Feelfree kayak range. They also feature a pop top lid to allow water drainage without having to completely remove the plug from the scupper hole.
Price £10.95 (RRP £12.95 - Saving £2.00)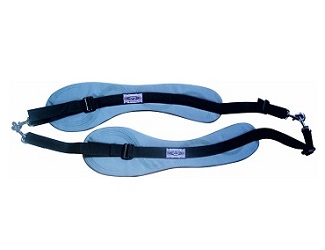 Feelfree Thigh Straps
Designed to provide greater control when paddling your sit on top kayak. They are very effective when used in the surf as you are able to manvoevure the kayak much easier. Compatible with most sit on top kayaks and can easily be adjusted using the webbing strap buckles.
Price £39.95 (RRP £44.95 - Saving £5.00)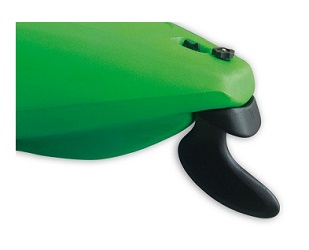 Feelfree Skeg
The Feel Free skeg will improve tracking to help keep the kayak paddling forward in a straight line. Compatible with the Feelfree Nomad, Roamer and Gemini Models. Installation is quick and easy with the Skeg simply bolting onto the moulded handle at the back of compatible Feelfree kayaks.
Price £23.95 (RRP £29.95 - Saving £6.00)
Delivery
Nationwide delivery available for the FeelFree Roamer 1. Delivery price will be shown in the shopping basket prior to checkout. For full details on delivery please see: Delivery Information
Click & Collect - Stores Nationwide
Nationwide Click & Collect available for the FeelFree Roamer 1. Collection for orders placed online can be made from any of our Canoe Shops UK Stores. For full details on our Click & Collect service, please see: Nationwide Click & Collect
Give us a call on 01726 862798 if you have any questions about the FeelFree Roamer 1