Gumotex Palava
Inflatable Canoe
An inflatable canoe with high-style seats for seated paddling or kneeling paddling styles. Great for touring on flat water and white water fun on rivers up to a max. of Grade 2.
More info
Spec
Construction
Accessories
Delivery
Gumotex Palava
The Gumotex Palava is an inflatable Canadian 'open' style canoe that will carry one or two paddlers. It's 'sporty' hull design, and the tough Nitrilon construction, is great for flatwater touring on lakes and canals but it also performs very well on white water rivers up to a max. of Grade 2.

It's rugged and tough Nitrilon construction, along with the sharp bow and longer hull, make it ideal for white-water for novices and experts alike. Being very buoyant, the Palava provides plenty of confidence when running a set of small rapids. The moveable rigid seats provide additional struture to the hull and come complete with thigh straps. This allows the Palava to be paddled either seated or kneeling. As the paddlers do not have to sit down on the inside base of the hull the Palava is very easy to get in and out of so is also ideally suited for those who are less flexible than they used to be! There is a good amount of storage for overnight trips too, making the Palava a truly versatile craft.
The Palava weights only 17.5kg so portaging is easy. It is suppied with a robust rucksack style dry bag so it can easily be carried to the water inflated or deflated. This can be particularly handy if you intend paddling in less accessible locations where portage from car to water, or from lake to lake, involves covering diffiult terrain such as through forests or along mountain trails. This 'packability' makes it a very versatile craft ideal for exploring a system of inland waterways where there may be lakes and adjoining river sections or accessing coastal areas with no convenient car parking nearby.

Features
Thigh straps with a safety clasp
Seats made of flat plywood with with PE foam "COMFORT PAD"
Rubber ropes for fixation of baggage
Variable fixation for baggage or for the third seat
Grab handles for easy handling
Safety ropes on the bow and stern
Binding rope in the bow and stern
Push-push valves
Safety relief valve in the bottom of the boat
Repair kit
Transport drybag 80l
Dimensions
Length: 400cm
Width: 90cm
Weight: 17.5 kg

Manufacturers Weight Capacity: 240kg

Optimum weight capacity may differ - please contact us if you are unsure about the suitability of the Gumotex Palava for your weight

Material: Nitrilon®
Paddle type: Canoe
Max. number of persons: 2 person
Air chambers: 2+1
Packed dimension: 55 × 40 × 25cm
Max. operation pressure: 0,02 / 0,2 / 3,0 (Mpa / Bar / PSI)
Box dimensions: 75 x 43 x 31.5cm
Construction
The Gumotex Palava is constructed from Nitrilon®. This material is highly resistant to abrasion, aging and UV radiation.

Material composition: High strength PES fibre (1) with an outer layer of synthetic rubber (2) and inner layer of a mixture based on natural rubber (3).
Recommended Accessories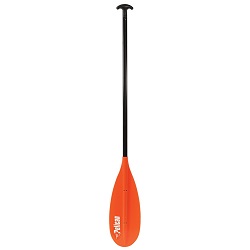 Pelican Beavertail Canoe Paddle
A simple lightweight canoe paddle with an alloy shaft and durable polyethylene blade in the classic beavertail shape. A T-Grip handle offers a secure hold point for paddle control. This paddle is the standard 57in length that suits the majority of paddlers. A good option for general recreational canoe paddling.
Length: 57in
Shaft Material: Alloy
Blade Material: Polyethylene
Carlisle Economy Canoe Paddle
A great introductory paddle for recreational canoeing. Constructed using a high impact polypropylene blade.
Length: Various Sizes
Shaft Material: Alloy
Blade Material: Polypropylene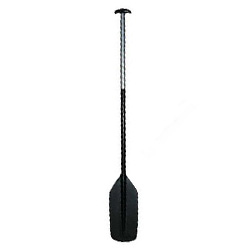 RUK Alloy Canoe Paddle
A tough and durable canoe paddle constructed with an alloy shaft and polypropylene blade. Great for all round usage.
Length: Various Sizes
Shaft Material: Alloy
Blade Material: Polypropylene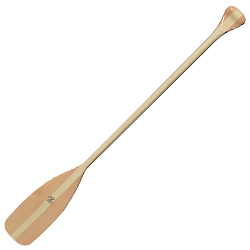 Enigma Note Canoe Paddle
A classic design constructed from quality pine and mahogany. Coated with a clear lacquer for a clean finish and to increase durability.
Available Sizes: 140cm, 150cm, 160cm
Construction: Pine and Mahogany
Blade Style: Standard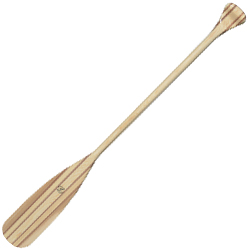 Enigma Key Canoe Paddle
A traditional beavertail design constructed from quality pine, mahogany and ash. Coated with a clear lacquer for a clean finish and durability.
Available Sizes: 150cm, 160cm
Construction: Pine, Mahogany and Ash
Blade Style: Beavertail
Feelfree Buoyancy Aid - Red/Silver
A great all round buoyancy aid for watersports, ideal for kayaking and canoeing. Features multiple adjustment straps and sizes to suit both junior and adult sized paddlers.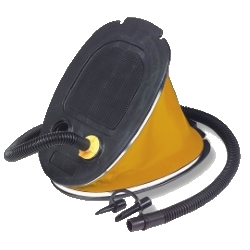 5Ltr Inflatable Foot Pump
A simple to use 5 litre foot pump that can be used inflate or deflate your inflatable kayak or canoe.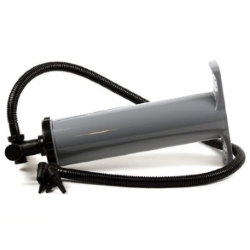 Dual Action Hand Pump - 2x2L
An efficient hand pump that inflates on both the up and drown stroke of the handle. Great for the inflation and deflation of your inflatable kayak or canoe.
Delivery
We offer a delivery service to home and business addresses for the Gumotex Palava. The price for delivery will be shown in the website basket prior to checkout. For full details on delivery please see: Delivery Information
×
COVID-19 Update - Click & Collect Temporarily Suspended
For the continued safety of our customers and colleagues our Click & Collect Service is temporarily suspended. Orders can still be placed through our website for "Contactless Collection", however collection of orders will not be possible until normal contactless collection services resume.
Give us a call on 01726 862798 if you have any questions about the Gumotex Palava