Gumotex Seawave
Inflatable Tandem Touring Kayak
The most suitable kayak in the Gumotex range for touring on the sea but is also great on inland waters. Versatile seating options for one, two or three paddlers with an optional 3rd seat. Available as a standard spec or as a 'set' which includes an integrated rudder system and removable cockpit covers.
Seawave Standard Price:
£1199.00
Seawave 'Set' Price:
£1799.00
More info
Spec
Construction
Accessories
Delivery
Gumotex Seawave
The Gumotex Seawave is a 2-3 person inflatable touring kayak that is fast to paddle and is the most suitable kayak from Gumotex for sea paddling. Its long hull and sharp bow design allows the Seawave to cut through small choppy waves often found on the coastline. The Seawave also makes a great inflatable for touring flatwater lakes, canals and slow moving rivers, yet will also stand up to some whitewater abuse too!
The Seawave has a pronounced keel-line and tracking fin which helps the kayak paddle in a straight line. This is a versatile kayak and can be adapted for each trip to be paddled as a solo, tandem or three-man kayak (with optional 3rd seat). The Seawave is constructed in a modular design, meaning you can choose additional deck covers in either a one or two man format. The seats are easily moved to complement this.
The tough Nitrilon construction means that the Seawave will stand up to the everyday knocks and bumps encountered on a paddling trip but will also hold up to paddling through small rapids on whitewater up to grade 2. There is a fair amount storage space too, perfect for those wanting to pack some camping gear and spend a few days out exploring. At the end of your day on the water the Seawave packs down into an included 100L drybag which can easily be transported and stored away.
This high-performance and top quality inflatable is a great choice for those wanting versatility in a touring kayak for exploring sheltered coastlines and inland waterways.
Seawave Standard : Includes the main boat with two seats. This can be used for two paddlers or set up for one paddler. This option is great for those wanting a great touring kayak for day trips and expeditions along your local waterway, lake or coastline on a calmer day.
Seawave Set: Includes Seawave Standard plus 2 x cockpit covers/spray skirts, a 3rd seat, and an integrated rudder system. This is great for those heading out in more challenging conditions or those wanting to paddle on longer expeditions. The rudder system enhances handling and performance. The cockpit covers for solo and tandem paddling feature rigid cross bars to provide extra rigidity to the hull. The closed cockpit design makes for a drier ride and warmer paddle!

Features
Drain opening at the boatīs stern
Peripheral Velcro for fixation of the cockpit
Adjustable footrest
Comfortable inflatable seat with backrest
Grab handles for easy handling
Safety ropes on the side tubes
Fixture for tracking fin
Tracking fin
Push-push valves
Safety relief valve in the bottom of the boat
Repair kit
Transport drybag 100l
Seawave Standard
Seawave Main Boat
2 x Seat/Backrest
Transport drybag 100l
Seawave Set
Standard Seawave plus:
3rd Seat
Rudder Kit
2 x Spraydecks
1 & 2 Person Decks/Cockpits
Dimensions
Length: 455cm
Width: 80cm
Weight: 17.5 kg

Manufacturers Weight Capacity: 250kg

Optimum weight capacity may differ - please contact us if you are unsure about the suitability of the Gumotex Seawave for your weight

Material: Nitrilon®
Paddle type: Kayak
Max. number of persons: 3 person
Air chambers: 3+3+2
Packed dimension: 68 × 43 × 30cm
Max. operation pressure: 0,02 / 0,2 / 3,0 (Mpa / Bar / PSI)
Box dimensions: 76 x 50 x 34cm
Construction
The Gumotex Seawave is constructed from Nitrilon®. This material is highly resistant to abrasion, aging and UV radiation.

Material composition: High strength PES fibre (1) with an outer layer of synthetic rubber (2) and inner layer of a mixture based on natural rubber (3).
Recommended Accessories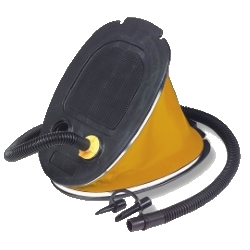 5Ltr Inflatable Foot Pump
A simple to use 5 litre foot pump that can be used inflate or deflate your inflatable kayak or canoe.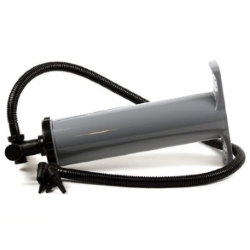 Dual Action Hand Pump - 2x2L
An efficient hand pump that inflates on both the up and drown stroke of the handle. Great for the inflation and deflation of your inflatable kayak or canoe.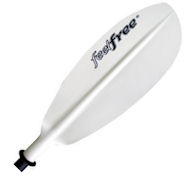 Feelfree Day Tourer Paddle - Alloy Shaft - 2 Piece
High quality paddle with strong asymetric blades on an alloy shaft with drip rings and index grip.
Length: 220cm
Shaft Material: Alloy
2 Part Split Paddle Shaft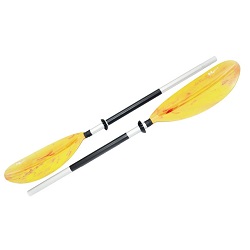 Riot Distance 2 Piece Paddle
An alloy shaft 2 part split paddle with a classic touring blade design. Great for recreational paddling.
Length: 230cm
Shaft Material: Alloy
2 Part Split Paddle Shaft
Delivery
We offer a delivery service to home and business addresses for the Gumotex Seawave. The price for delivery will be shown in the website basket prior to checkout. For full details on delivery please see: Delivery Information
×
COVID-19 Update - Click & Collect Temporarily Suspended
For the continued safety of our customers and colleagues our Click & Collect Service is temporarily suspended. Orders can still be placed through our website for "Contactless Collection", however collection of orders will not be possible until normal contactless collection services resume.
Give us a call on 01726 862798 if you have any questions about the Gumotex Seawave