Enigma Canoes Nimrod 14
Canadian Canoe
The Nimrod 14 is ideal for both solo and tandem day trips and is one of the lightest triple layer tandem canoes available. Great for touring and exploring.
More info
Features / Spec
Recommended Kit
Colours
Delivery
Enigma Canoes Nimrod 14
Based on the original 'Mobile Adventure Ontario' design, the Nimrod 14 is outfitted with two wood-web seats making it the smallest canoe in the Enigma range for tandem paddling. Perfect for those wanting a lightweight craft for general day tripping on lakes, slow rivers and sheltered waterways. The Nimrod 14 is also a great option for the solo paddler who requires a canoe that can take some kit for a multi-day adventure, or perhaps some gear for a spot of fishing.
The Nimrod 14 tracks well with good forwards speed yet remains manoeuverable for exploring tight waterways or features. It can be paddled in the traditional kneeling-down style for those wanting a more responsive feel whilst paddling, or can be paddled in a sit-down position for more general paddling styles. There is enough primary stability for the novice paddler to get on well with and it has good secondary stability for anyone wanting to explore more advanced edging techniques. The hull is fitted with a carrying yoke for times when you might need to carry this canoe solo.
Constructed from tough triple-layer polyethylene and moulded in the UK, the Enigma Nimrod 14 offers quality, robustness and a tried and tested hull design for UK canoeing.
Features
Triple Layer Polyethylene Construction
Shallow-V Hull Shape
Vinyl Gunwales
Comfortable Wood/Web seats
Wood Carrying Yoke
Wood Bow and Stern Carry Handles
Dimensions
Length: 14ft 10in / 452cm
Width: 35in / 89cm
Weight: 33kg

Manufacturers Weight Capacity: 380kg

Optimum weight capacity may differ - please contact us if you are unsure about the suitability of the Enigma Canoes Nimrod 14 for your weight
Recommended Accessories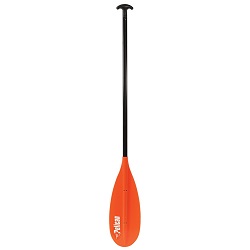 Pelican Beavertail Canoe Paddle
A simple lightweight canoe paddle with an alloy shaft and durable polyethylene blade in the classic beavertail shape. A T-Grip handle offers a secure hold point for paddle control. This paddle is the standard 57in length that suits the majority of paddlers. A good option for general recreational canoe paddling.
Length: 57in
Shaft Material: Alloy
Blade Material: Polyethylene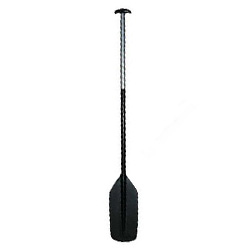 RUK Alloy Canoe Paddle
A tough and durable canoe paddle constructed with an alloy shaft and polypropylene blade. Great for all round usage.
Length: Various Sizes
Shaft Material: Alloy
Blade Material: Polypropylene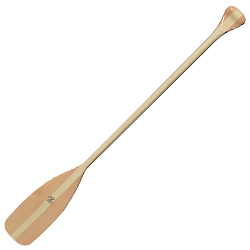 Enigma Note Canoe Paddle
A classic design constructed from quality pine and mahogany. Coated with a clear lacquer for a clean finish and to increase durability.
Available Sizes: 140cm, 150cm, 160cm
Construction: Pine and Mahogany
Blade Style: Standard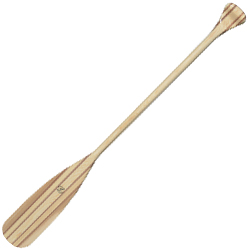 Enigma Key Canoe Paddle
A traditional beavertail design constructed from quality pine, mahogany and ash. Coated with a clear lacquer for a clean finish and durability.
Available Sizes: 150cm, 160cm
Construction: Pine, Mahogany and Ash
Blade Style: Beavertail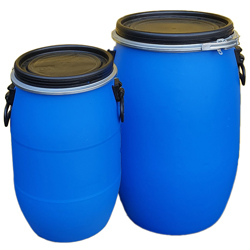 Canoe Storage Barrels
High quality barrels for use as additional dry storage in canadian canoes. Great for expeditions and extended trip usage. Available in 30 & 60 Litre sizings.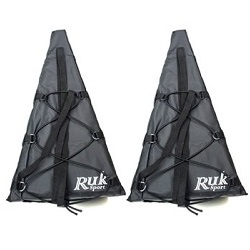 RUK Buoyancy Blocks - Pair
Simple and effective floatation aid for a canadian canoe. Constructed from closed cell polystyrene with a hard wearing outer cover, the blocks are a tough and durable buoyancy option.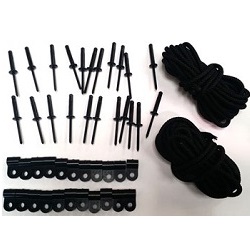 RUK Canoe Lashing Kit
Supplied lashing kit to install buoyancy blocks or bags in the bow and stern of your canadian canoe. Kit suitable for both solo and tandem canoes.1201304
Collection Only
Courier delivery is not available for some products such as Open Canoes, Hobie Kayaks and Composite Sea Kayaks. Please contact us with your address details and we will provide delivery options using our own vehicles (if available). We can offer collection of these products from any of our nationwide store - see below for more info.
Click & Collect - Stores Nationwide
Nationwide Click & Collect available for the Enigma Canoes Nimrod 14. Collection for orders placed online can be made from any of our Canoe Shops UK Stores. For full details on our Click & Collect service, please see: Nationwide Click & Collect
Give us a call on 01726 862798 if you have any questions about the Enigma Canoes Nimrod 14