Nova Craft Bob Special 15 TuffStuff
Versatile Solo/Tandem Day Tripper
If you are looking for a versatile canoe that excels at tandem day-tripping and the occassional weekend paddling trip away then look no further than the Bob Special.
£1,899.00 (RRP £1,999.00 - Saving £100.00)
More info
Features
Dimensions
Recommended Kit
Delivery
Nova Craft Bob Special 15 TuffStuff
The Nova Craft Bob Special is an improved version Chestnut Canoe Company original, a lightweight canoe well suited to solo tripping and casual tandem paddling. Constructed from TuffStuff composite, the hull is durable and will take the abuse of long weekends on the water.
The optimized hull shape, and width of the canoe, makes the Bob Special a stable but relatively fast boat, ideal for recreational touring and quiet stalking up river creeks and on lakes. The Bob Special is a fantastic tandem day tripper, with enough space to load up for a weekend on the water exploring. When a competent paddler gives it a go the boat comes into its own and shines.
The Bob Special is a canoe that has a unique set of features which make it an enjoyable boat for new and experienced paddlers alike.
Features
TuffStuff Composite construction.
Aircraft grade Black anodized aluminium gunwales and aluminium reinforced ABS end deck plates.
Ash framed seats with nylon lacing.
Ash carry handles at bow and stern.
Deluxe sculpted ash centre yoke (In our opinion the best standard fit canoe Yoke on the market), shaped to spread the weight across your shoulders evenly and even got a small notch for the small bone in your neck.
Shallow arch shaped hull gives great stability whilst the slight rocker allows good manoeuvrability.
Raised ends and symmetrical design allowing for solo or tandem paddling.
All Nova Craft Canoes can be ordered with the following factory fitted options:
Wooden white ash gunnels with an oiled finish.
Kneeling thwart.
Colour matched skid plates.
Special Order colours available upon request.
Nova Crafts custom composite constructions such as Blue Steel, Aramid Lite or Fibreglass.
Choice of Webbed, Bootlace or robust ABS Plastic seats.
Please contact us to discuss any of these options in further detail, including prices and estimated lead times.
Bob Special Dimensions
Length – 15ft / 457cm
Width – 35in / 88.9cm
Bow Depth – 21in / 53.4cm
Centre Depth – 14in / 35.5cm
Stern Depth – 21in / 53.4cm
Rocker – minimal
Weight – 45lbs / 20.5kg

Manufacturers Weight Capacity: 364kg

Optimum weight capacity may differ - please contact us if you are unsure about the suitability of the Nova Craft Bob Special 15 TuffStuff for your weight
Recommended Accessories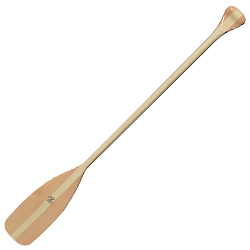 Enigma Note Canoe Paddle
A classic design constructed from quality pine and mahogany. Coated with a clear lacquer for a clean finish and to increase durability.
Available Sizes: 140cm, 150cm, 160cm
Construction: Pine and Mahogany
Blade Style: Standard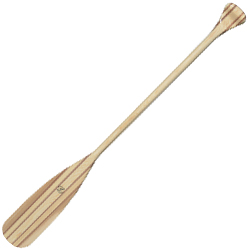 Enigma Key Canoe Paddle
A traditional beavertail design constructed from quality pine, mahogany and ash. Coated with a clear lacquer for a clean finish and durability.
Available Sizes: 150cm, 160cm
Construction: Pine, Mahogany and Ash
Blade Style: Beavertail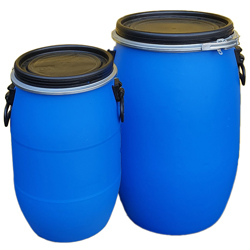 Canoe Storage Barrels
High quality barrels for use as additional dry storage in canadian canoes. Great for expeditions and extended trip usage. Available in 30 & 60 Litre sizings.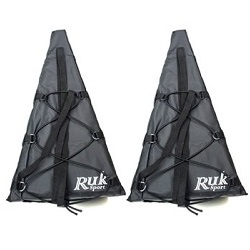 RUK Buoyancy Blocks - Pair
Simple and effective floatation aid for a canadian canoe. Constructed from closed cell polystyrene with a hard wearing outer cover, the blocks are a tough and durable buoyancy option.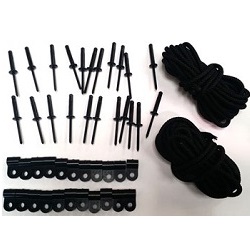 RUK Canoe Lashing Kit
Supplied lashing kit to install buoyancy blocks or bags in the bow and stern of your canadian canoe. Kit suitable for both solo and tandem canoes.1201304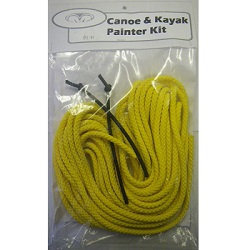 CSG Painter Kit
A Painter Kit is a great option for holding securing line at the bow/stern of your canoe. Great for securing your canoe to a pontoon, tree/bank or to a vehicle during transit.
Delivery
We can offer a delivery service for TuffStuff Canoes throughout the UK using our own fleet of delivery vans. Please contact us with your delivery address so that we can discuss delivery options and provide a delivery cost quotation.
Alternatively we offer nationwide collection from any of our stores listed below.
Collection - Click & Collect
Buy a Nova Craft Bob Special 15 TuffStuff online from our website and collect from our shop in St Columb Road near Fraddon in Cornwall or you can collect from any branch within the Canoe Shops Group. There is no cost associated with instore collection*.
Our other stores are:
Bournemouth Canoes - Poole
Brighton Canoes - Newhaven
Kayaks & Paddles Plymouth
Manchester Canoes - Warrington
Norfolk Canoes - Norwich
Southampton Canoes - Hampshire
We will contact you to arrange collection upon receipt of you order.
Give us a call on 01726 862798 if you have any questions about the Nova Craft Bob Special 15 TuffStuff