Nova Craft Prospector 16 TuffStuff
All-round wilderness expedition canoe
The Prospector 16 is the 'workhorse' of the prospector range. Want to load up for an expedition trip?...the P16 takes it all in its stride. While it is best suited for river tripping, it remains versatile enough to be a good all-round canoe. The P16 provides a very dry ride in big waves and whitewater. Put simply, the P16 is a superb all-round wilderness expedition canoe! Made from lightweight and durable TuffStuff composite.
More info
Features / Spec
Recommended Kit
Delivery
Nova Craft Prospector 16 Tuffstuff
The Nova Craft Prospector 16 is based on the original Chestnut Prospector, a true workhorse of the Canadian North.Constructed from lightweight and durable TuffStuff composite, this canoe will stand up to the abuse of many years of paddling yet with a total unladen weight of 24.5kg it is lightweight to handle and easy to solo carry on long portages.

This canoe feels most at home loaded with gear paddling a remote wilderness lake or river. Whilst it's a great recreational boat it's versatile enough to be a good all round canoe. The shallow hull gives a great stability to the boat and with experience your confidence levels will increase. With a carrying weight of 455kg, and plenty of room, there is capacity for two people and enough camping kit for multi-day expeditions. It has to be one of the best all round touring canoes on the market. High sides give you a dry ride through waves and rapids alike by cutting through and deflecting the water. With a symmetrical design front to back this boat is easy to paddle solo or with company, with loads more space for kit!
If you think this is too big try its little brother The Nova Craft Prospector 15. If you're looking for a boat to take you and the family for an expedition trip then take a look at the Nova Craft Prospector 17.
Also available in a cheaper SP3 triple layer rotomoulded polyethylene SP3 model.
Features
TuffStuff Composite construction.
Aircraft grade Black anodized aluminium gunwales and aluminium reinforced ABS end deck plates.
Ash framed seats with nylon lacing.
Ash carry handles at bow and stern.
Deluxe sculpted ash centre yoke (In our opinion the best standard fit canoe Yoke on the market), shaped to spread the weight across your shoulders evenly and even got a small notch for the small bone in your neck.
Shallow arch shaped hull gives initial stability whilst a moderate rocker allows good manoeuvrability.
Prospector 16 TuffStuff Dimensions
Length – 16ft / 488cm
Width – 36in / 91.4cm
Bow Depth – 23in / 58.5cm
Centre Depth – 15in / 38cm
Stern Depth – 23in / 58.5cm
Rocker – 2.5in / 6.4cm
Weight – 54lbs / 24.5kg
Capacity – 1000lbs / 455kg
Recommended Accessories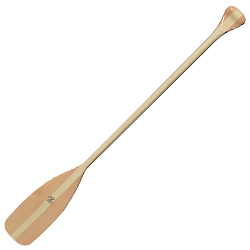 Enigma Note Canoe Paddle
A classic design constructed from quality pine and mahogany. Coated with a clear lacquer for a clean finish and to increase durability.
Available Sizes: 140cm, 150cm, 160cm
Construction: Pine and Mahogany
Blade Style: Standard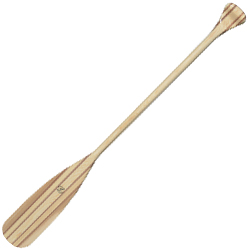 Enigma Key Canoe Paddle
A traditional beavertail design constructed from quality pine, mahogany and ash. Coated with a clear lacquer for a clean finish and durability.
Available Sizes: 150cm, 160cm
Construction: Pine, Mahogany and Ash
Blade Style: Beavertail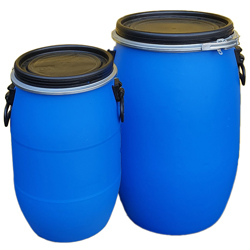 Canoe Storage Barrels
High quality barrels for use as additional dry storage in canadian canoes. Great for expeditions and extended trip usage. Available in 30 & 60 Litre sizings.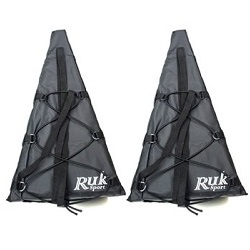 RUK Buoyancy Blocks - Pair
Simple and effective floatation aid for a canadian canoe. Constructed from closed cell polystyrene with a hard wearing outer cover, the blocks are a tough and durable buoyancy option.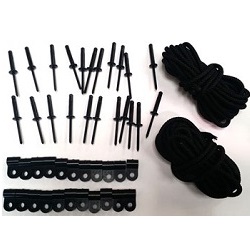 RUK Canoe Lashing Kit
Supplied lashing kit to install buoyancy blocks or bags in the bow and stern of your canadian canoe. Kit suitable for both solo and tandem canoes.1201304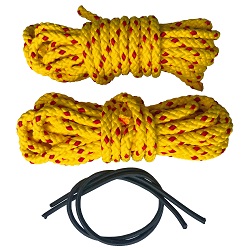 Enigma Canoes Painter Kit
A Painter Kit is a great option for holding securing line at the bow/stern of your canoe. Great for securing your canoe to a pontoon, tree/bank or to a vehicle during transit.
Delivery Of TuffStuff Canoes
We offer a delivery service for TuffStuff/Composite Canoes covering many areas of mainland UK using our own vans. Due to the increased risk of damage during transit, we are unable to offer a courier delivery service for this product range.
If you require delivery, please contact us with your address and we can advise whether a delivery service is available in your area.
Click & Collect - Stores Nationwide
We offer a collect from store service for the Nova Craft Prospector 16 Tuffstuff. Collection for orders placed online can be made from any of our Canoe Shops UK Stores. For full details on our Click & Collect service, please see: Nationwide Click & Collect
Give us a call on 01726 862798 if you have any questions about the Nova Craft Prospector 16 Tuffstuff