Hobie Rudder Parts & Accessories
Popular rudder accessories and various rudder spare parts for your Hobie Kayak.
Twist-N-Stow Rudder Parts and Accessories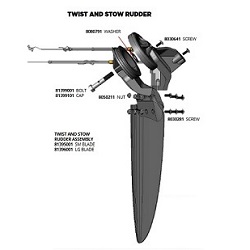 Spare parts for the twist and stow assembly on the Hobie Mirage kayaks. Available as a full assembly or as individual parts to replace broken parts.
From: Call Us For Price
Hobie Twist-N-Stow Rudder Blade - Large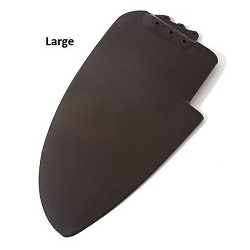 Allows for more responsive steering control of your Hobie kayak. Particularly effective when sailing. A popular upgrade for Hobie Kayaks, particularly 2018 and older Outbacks.
Price: £43.95
Twist-N-Stow Rudder Pins
Rudder Pin
TI & 2011+ AI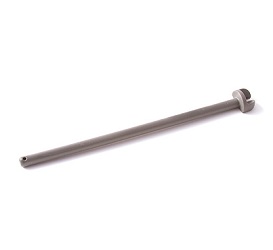 Replacement rudder pin for the Tandem Island and 2011+ Adventure Island.
Price: £7.95
Island Rudder Accessories
PLEASE READ - STOCK AVAILABILITY
We aim to stock as many Hobie Accessories and Spare Parts as possible in our shop, but due to the large amount of items this is not always possible. Almost all Hobie Parts and Accessories are available to order through Cornwall Canoes.
Standard stock items are normally supplied within 3-5 working days.
If we are out of stock, we will contact you before processing your order, and before debiting your payment card, to provide an estimated lead time for supplying your order and discuss alternative shipping options if your order is required quickly.