Hobie Sailing Kits & Sailing Accessories
All the popular sailing accessories for your Hobie Kayak!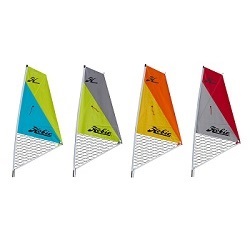 Add sail power to your Hobie kayak with this fun and easy to use Sail Kit! Kits available for Hobie Mirage Kayaks and the
inflatable iSeries.
From: £455.95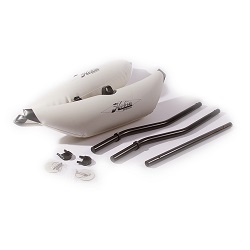 Outriggers/stabilisers for your kayak. The SideKick AMA kit is simple, light weight and effective! Can be retro-fitted to most sit-on-top kayaks.
Price: £223.95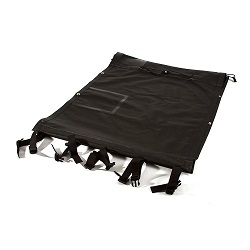 Versatile trampolines for carrying extra crew or extra gear, or for moving weight outwards for better performance. A popular upgrade for the AI and TI.
From: £479.95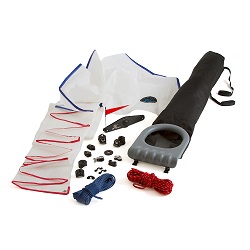 Off-the-wind sailing is typically the slowest point of sail, add a spinnaker and the Island comes alive! Kits available for Adventure Island and Tandem Island.
From: £742.95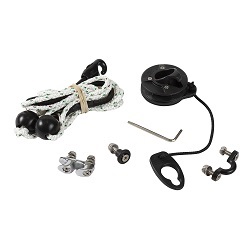 Use this furler kit to provide better control of your Mirage Kayak Sail Kit. Furl and un-furl the sail with ease for maximum control and easier launching/landing.
Price: £80.95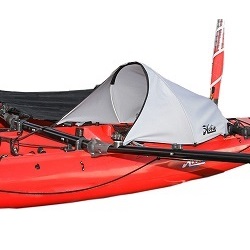 Deflect bow spray, block cool breezes and stay warmer in cold conditions with the Hobie Dodger. Kits available for Mirage Drive and Mirage Island kayaks.
From: £170.95
Hobie Twist-N-Stow
Rudder Blade - Large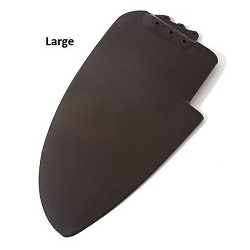 Allows for more responsive steering control of your Hobie Mirage kayak. Particularly effective when sailing. A popular upgrade for Hobie Kayaks.
Price: £43.95
Hobie Island
Hiking Stick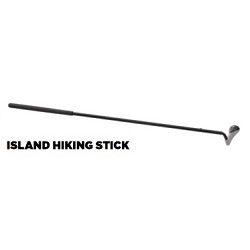 Extend your steering controls so that you can move your body weight over or onto the trampolines (if fitted) or AKAs on an Adventure or Tandem Island.
Price: £80.95
PLEASE READ - STOCK AVAILABILITY
We aim to stock as many Hobie Accessories and Spare Parts as possible in our shop, but due to the large amount of items this is not always possible. Almost all Hobie Parts and Accessories are available to order through Cornwall Canoes.
Standard stock items are normally supplied within 3-5 working days.
If we are out of stock, we will contact you before processing your order, and before debiting your payment card, to provide an estimated lead time for supplying your order and discuss alternative shipping options if your order is required quickly.