Wavesport Kayaks
Sit On Top Kayaks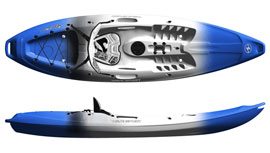 The Wave Sport Scooter X is the latest version of one of the UK's best selling sit on top kayaks. It is fun to paddle and suitable for all abilities - whether out on the sea surfing the waves, exploring the coastline or going for a paddle on the local canal.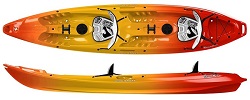 A lightweight tandem kayak with sleek hull design for great paddling performance. An excellent choice for coastal exploring and longer paddling trips with friends and family, or just for fun at the beach or local water.
Crossover Kayaks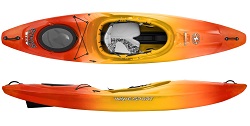 A modern crossover kayak offering versatility for running low-grade white-water, play in the surf and for general touring with the advantage of the integrated drop-down skeg.
Whitewater Kayaks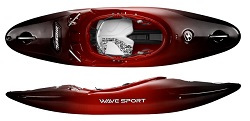 The 4x4 of the white water kayak world, the popular Diesel will take it all on. Great for a river running and a bit of creeking, along with surf fun!
Touring Kayaks

The new Hydra from Wavesport is a high-performance day touring kayak full of features. Excellent for flatwater touring but with enough hull rocker to play in the surf and be fun for paddling on coastal waters.

A fast and efficient twin cockpit touring kayak. The 16ft hull provides excellent tracking and fast forwards paddling yet remains nimble. Great for coastal and inland waters. Includes BlackOut outfitting.
Please Contact Us To Order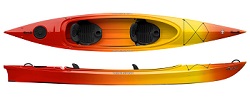 The Vista is an open top kayak great for coastal and inland paddling. Great straight line tracking performance and good forward paddling speed.
Please Contact Us To Order