Feelfree Dorado 125 with OverDrive
Pedal / Motor Drive Fishing Kayak
A super stable hull design combined with the Feelfree OverDrive pedal system and the latest features including LED cockpit lighting and navigation lighting. The ultimate rig for flatwater!

Dorado OverDrive Pedal:
£2898.00
Dorado OverDrive Pedal & Motor:
£4197.00
More info
Features
Dimensions
Colours
Video
Accessories
Delivery
Finance
Feelfree Dorado 125 with OverDrive
The Dorado 125 with Overdrive brings together a super stable hull, pedal power performance and a shed load of cool fishing features! The award-winning design pushes the boundaries of fishing kayak design and offers a fully outfitted fishing kayak ready to take you on your next adventure.
The cathedral style hull offers incredible levels of stability, and combined with the reinforced grippy deck standing pad you can stand-up fish from the Dorado with ease on flat waters. Powered by the Feelfree OverDrive pedal drive system, you can cruise the waters in style whilst fishing - perfect for trolling lures! A Beavertail Rudder system is fitted as standard and controlled by a stylish 8 Ball steering handle located beside the seat.
This kayak has been rigged specifically for kayak fishing, with features including 4 flush mount rod holders, side storage areas in the cockpit, a large rear storage area and a removable fish finder pod for easy sonar installation. Sections of Uni Track are fitted alongside the cockpit and at the sides of the rear storage area. This makes it easy to add acessories without the need to drill into the kayak - use the Feelfree Uni Track Mounting Plate accessory to easily add rod holders, camera mounts and more to the Dorado tracks.
Fitted with the Feelfree Gravity seating system with High-Back, you can sit and fish in comfort for long days on the water. The seat is adjustable in heaight to suit you style of fishing. Fish into darkness with the intergrated LED cockpit lighting system and navigation lighting (Set up for US coastal waters - check local navigation light regulations). The Dorado has an integrated battery box and wiring system behind the seat - simply plug in a battery (not included) and away you go! The Dorado also has USB & 12V AUX ports for additional accessory powering.
The Dorado features the 'Wheel-in-the-Keel' to make moving the Dorado on firm surfaces a little easier - ideal for slipway launches. Sturdy moulded-in carry handles allow you to get a firm grip of the kayak whilst carrying or trolleying the Dorado.
The Dorado is particularly suited to flatwater fishing on lakes, canals, slow moving rivers and sheltered coastal spots on a calm day. For those looking for the ultimate craft for calm water kayak fishing, the Dorado 125 offers all you could need! A very cool kayak for the serious kayak anglers.
OverDrive Pedal System
The OverDrive pedal system is easily lifted out of the water for shallow water paddling using the spring assisted lifter/deployment mechanism. Likewise the whole drive system is easy to remove at the end of your session and comes complete with a hard carry/storage case to protect your drive. The drive is constructed from cast aluminum & heavy duty components for durability. The Gravity seat system is adjustable to allow for pedallers of different heights to find the optimum pedalling position. The OverDrive features a weedless prop for great performance even in shallow vegetated waters. Cruise the water in style with the OverDrive!
Optional MotorDrive System
The MotorDrive is an optional add-on to the OverDrive pedal system. Simply slot in the motordrive unit and the OverDrive will now be powered by a motor so that you can sit back in style and cruise under power! The compact design is powered by a 12V battery (not included) and provides up to 40lb of thrust. An LCD display on the front of the unit allows you to easily see real-time speed and battery performance and the hand controls allow you to set your speed easily. A great option for those wanting extra assistance when trolling or heading to and from your fishing spot.
Expand your kayak fishing horizons with the Feelfree Dorado 125!
Kayak Features
Integrated LED navigation and cockpit lighting system
Electronics & sonar pod console
Built in utility battery box with a fully integrated wiring system
USB & 12V AUX ports
Adjustable height transducer mount
Patented Gravity Seat with High Back
Beaver Tail Rudder
Intuitive 8-Ball hand steering control system
Front Uni Track rail
Rear Uni Track rail
Side storage areas
Four Fishing rod holders wtih rod leashes
Stand up leash
Reinforced padded standing platform
Deck rod storage
Dual cup holders
Oversized bow and stern storage areas with bungees
Patented Wheel in the Keel
Molded in handles
Recessed fittings
Molded in paddle park
Drain plug
OverDrive Pedal Features
Patented OverDrive pedal system fitted as standard
Motordrive ready (*optional extra)
Single hand steering control system
Cast aluminum + heavy duty components
Spring loaded deployment assist
Adjustable seating control w/seat adjuster
Carry handle
Two-blade weedless prop
Optional MotorDrive Features
Multi-Boat Compatability - Use on any kayak with an Overdrive
Hand Remote - Full one handed motor control
Single Button Forward + Reverse Control - Up to 40lb forward thrust!
LCD Display - Real-time battery and speed performance
Safety Kill Switch - Emergency quick stop function
Emergency Hand Remote Motor Isolation Mode - Run the motor at half speed by pushing the "Limp Mode" button on the motor
Compact Design - Utilized Overdrive unit, no separate system needed
Powered by 12v Battery (not included)
Dimensions
Length: 12' 11" / 394 cm
Width: 37" / 94 cm
Weight: 124 lbs. / 56.25 kg

Manufacturers Weight Capacity: 204kg

Optimum weight capacity may differ - please contact us if you are unsure about the suitability of the Feelfree Dorado 125 OverDrive Pedal for your weight
Kayak weight and capacity may vary depending on optional accessories.
Colour Options

Fire Camo

Ocean Camo

Winter Camo
Recommended Accessories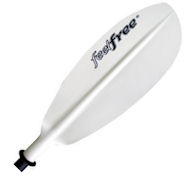 Feelfree Day Tourer Paddle - Alloy Shaft - 220cm
High quality paddle with strong asymetric blades on an alloy shaft with drip rings and index grip.
Price £33.96 (RRP £39.95 - Saving £5.99)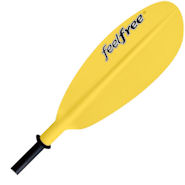 Feelfree Day Tourer Paddle - Glass Shaft - 220cm
Same blade construction with a lighter weight fibreglass shaft.
Price £55.21 (RRP £64.95 - Saving £9.74)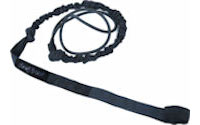 Feelfree Paddle Leash
Elasticated paddle leash, attach one end to the paddle shaft and the other to the kayak.
Price £11.01 (RRP £12.95 - Saving £1.94)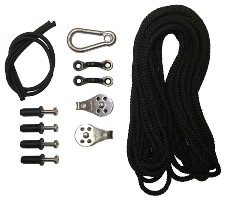 Anchor Trolley Kit
An essential item when anchoring a kayak. An anchor trolley allows you to shuttle the anchor line to the bow or stern of the kayak so that you can safely anchor with the kayak in line with the prevailing tide, chop, wind and swell conditions.
Price £25.46 (RRP £29.95 - Saving £4.49)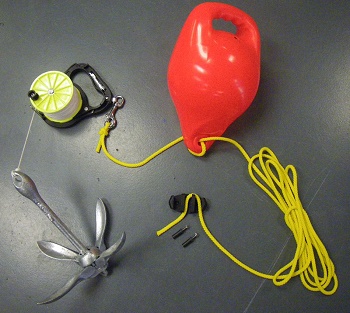 Anchoring Kit
Kayak Anchoring Kit including Buoy and 80m Anchor Reel. The Ideal kit to anchor off your kayak safely. Please note you will also need an anchor trolley kit to install this on your kayak.
Price £76.46 (RRP £89.95 - Saving £13.49)
Delivery
We offer a delivery service for the Feelfree Dorado 125 OverDrive Pedal throughout the UK & Ireland to home and work addresses.
Delivery times are estimates based on years of experience; we do not offer a guaranteed timed delivery service. Our overnight service works well for the core more densely populated areas of the UK for Clothing and Equipment orders. However more remote less densely populated areas will not be covered by a next day service.
Delivery of canoes and kayaks is classed as "ugly freight" because mechanical handling and automatic parcel processing cannot be used; therefore a delivery time of 3-5 working days is more realistic. For remote location that delivery time will be dependent on the local courier's ability to onward ship the goods. Not all areas of the UK are serviced by vehicles that can handle canoes and kayaks. Online orders can be tracked online using the courier's website – tracking details will be provided. We make every effort to deliver goods within the estimated time scales
The delivery price will be shown in the shopping basket.
Collection - Click & Collect
Buy a Feelfree Dorado 125 OverDrive Pedal online from our website and collect from our shop in St Columb Road near Fraddon in Cornwall or you can collect from any branch within the Canoe Shops Group. There is no cost associated with instore collection*.
Our other stores are:
Bournemouth Canoes - Poole
Brighton Canoes - Newhaven
Kayaks & Paddles Plymouth
Manchester Canoes - Warrington
Norfolk Canoes - Norwich
Southampton Canoes - Hampshire
We will contact you to arrange collection upon receipt of you order.
0% Finance Now Available On This Product!
We can now offer 0% Finance on the Feelfree Dorado 125 OverDrive Pedal (0% APR Representitive).
It has never been easier getting on the water. Simply use the Calculator below by selecting the finance option from the dropdown menu and adjusting the deposit amount. Once you are happy with the monthly payment amount click on the 'Launch Loan Application' button, which will direct you to our Finance Companies Application Portal to complete the online application (This usually takes around 4-5 Minutes to Complete). For more information on Finance available: View Full Finance Info.
Give us a call on 01726 862798 if you have any questions about the Feelfree Dorado 125 OverDrive Pedal